{category.name}
Not all products are guaranteed to be in stock but all can be ordered within 2 to 4 weeks. Please call to confirm availability!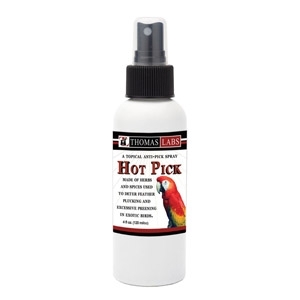 A topical anti-pick spray made of herbs and spices used to deter feather plucking and excessive preening in exotic birds. A user-friendly spray of natural herbs and hot spices helps deter all species of birds from feather pecking, which may cause injury or death, and always leads to unattractive feathers.
We are constantly adding new specials to our site. Be sure to check back often!
About us
Lakeside Feed in Guilford, Connecticut has been supplying the right products to meet all your needs since 1999. Whether it's feed, grooming supplies, supplements, bedding, grain, hay, gift items or pet supplies, you're sure to find it here.