Being a Purina Certified Expert Dealer means that we offer a complete line of quality Purina feed products and have knowledgeable associates who care first about our customers, and their animals. Training is a key element for our Certified Expert staff and you can depend on us for Certified Expert advice!
Bulletin Board
Visit our Farmer's Market every Tuesday from 4:00pm until 7:00pm! Stock up on farm fresh local veggies, meat and dairy products.
Stop by our Farmer's Market and pick up some Ice Cream. Don't forget to ask about our Refer a Friend Program!
Expert Articles & Advice
July 1, 2014
Keeping your horse hydrated is a key component in keeping him healthy. There are several ways to ensure that your horse drinks enough and maintains hydration. Read more
July 1, 2014
The pool is a great place for your family and pets to spend their summers. It's the perfect solution to cooling down, soaking up some sun, and having lots of fun. However, like with small children, your dog can potentially be at risk of getting hurt if not properly supervised.
Special Offers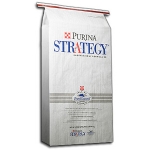 Pick up a bag of Strategy Pro GX Feed on sale now for $16.99!
Valid 7/07 - 8/03/2014
Purina Equine Videos
New Purina® SuperSport™ Supplement - Proven, Faster Recovery
Quick Contact & Hours
Tues - Fri
9:00 am - 6:00 pm